Raven's Hawkeye Nozzle Control System was recognized as a new and exciting agricultural innovation by a panel of judges at this year's Canada's Farm Progress Show. One of only six winners, the Hawkeye system was chosen for its unique pressure based control that reduces spray drift and increases accuracy for a variety of applications and conditions.
Raven was recognized for this award at a ceremony during Canada's Farm Progress Show, as well as a notation within the show program that directed visitors to Raven's booth.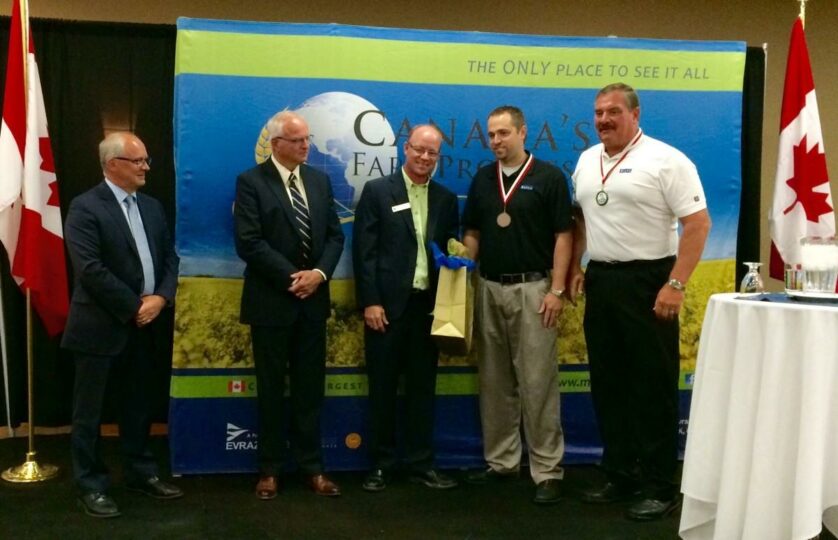 Accepting the award on behalf of Raven is Denton Schwiesow, sales manager, and Gary Esselink, product specialist.