Fight weed resistance with the Raven RCM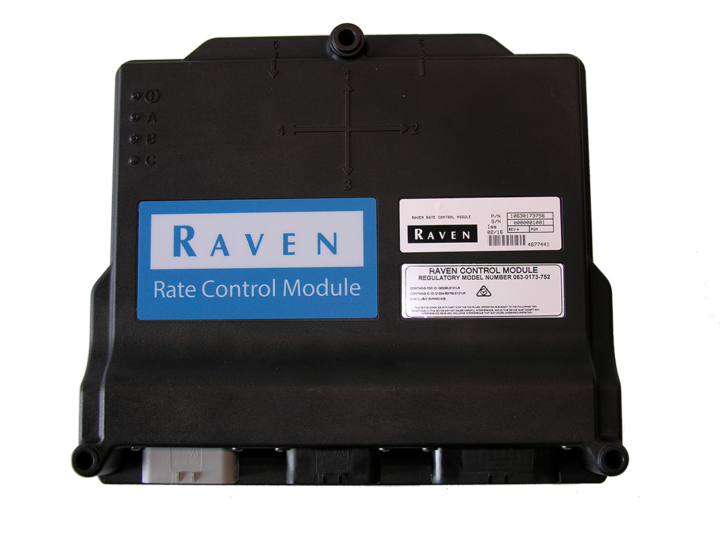 In an ag industry where weed resistance has become a real and growing problem, product efficacy is more important than ever before. Meeting and exceeding these expectations requires the latest in application control technology to maximize the efficiency of the product being applied. Retailers, growers, and custom applicators continue to demand greater application control precision, with the flexibility to be compatible with many pieces of equipment.
The Raven Rate Control Module (RCM) is the next generation in precision application rate control that meets and exceeds these demands. It uses Raven's innovative control algorithms to make it the most precise application controller on the market today. The RCM fits a variety of applications—up to four product liquid and granular control, NH3 (including AccuFlow™ HP+), air cart and generic applicators. Sixteen-section control eliminates expensive skips and overlaps for all phases of your operation, from spraying to NH3, and fertilizer application to planting.
The Raven Rate Control Module is the ultimate advancement in precision and efficiency, and the next solution for your operation's success.
User Friendly + Easy Setup
The RCM is incredibly user friendly. We've simplified the setup, introduced integrated help content, and added advanced diagnostic information to quickly identify issues and reduce costly downtime. Customizable user interfaces give the operator the flexibility to see and control what fits their needs, and configurable machine profiles allow the RCM to easily move between machines and implements without re-setting machine configurations. The RCM is compatible with many ISOBUS virtual terminals on the market, including the Viper® 4 and Viper® 4+ from Raven.