Sometimes things break. Although Raven prides ourselves on delivering a premier, quality product — eventually parts can go bad, screens get cracked, and replacement is needed.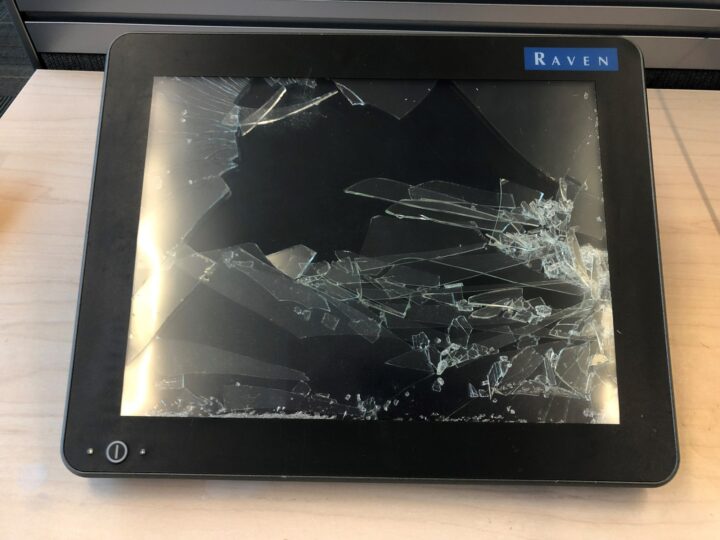 So your Raven product needs repair — now what? It's time to create a Return Material Authorization, or RMA, which can be found here. This form is available to both Raven dealers and end-users, assigns the product a number and helps keep everything organized and on-track as it moves through the repair line. The item is then shipped to Raven or another authorized repair center, unboxed by the receiving team, and sent to the repair area.

Raven Product Repair operates on a first-in, first-out system. The repair technician will take one product at a time to their bench, troubleshoot the issue, and then document and communicate the solution to the customer. Once approved, the product is repaired, double-checked to ensure everything is working correctly, and the product is sent back to the customer. Seems simple, right? Not exactly.
FUN FACT
Last year Raven Applied Technology completed a total of 9,603 returns — 7,510 of which were done in Sioux Falls.
We have many different products that each operate in a unique way. Not only do the repair technicians need to know how they work, they must also know how they are made, be able to diagnose what is wrong with the product, and — most importantly — know how to fix it. All while turning the product around in five working days or less. In fact, this year the Sioux Falls repair team has already averaged a 5-day turn for 88.2% of their repairs – well exceeding their goal of 80%!
And we don't stop there. In order to reduce downtime and shipping costs, Raven has 12 repair centers worldwide. We partner with industry-leading global repair facilities to help ensure a quick turn on your product. Repair center technicians are factory-trained and use Raven OEM replacement parts. While three operate from headquarter locations (Sioux Falls, Netherlands, and Brazil), repair centers in countries such as France, Canada, Ukraine, South Africa, Argentina, and Australia can drastically reduce the time a customer has to wait to receive their product — getting them back in the field quicker and ultimately saving them money.
A full list of Authorized Repair Centers can found on our Customer Portal website in Product Service & Repair.
What to do if you need a product repaired
If you are a Raven dealer
Login to the Customer Portal and create an RMA in your account under Submit Return (RMA)
Print and enclose the completed RMA form with your return
If you are not a Raven dealer
If your product is under warranty, it must go through the dealer the product was purchased from
If not, you may request an RMA number directly from Raven
For full service and repair capabilities and details, please visit the Product Service & Repair page in our Customer Portal website.